Representative Matters
Victim Rights Law Center: Rebuilding the lives of sexual assault survivors through extensive training, established trust, and hope.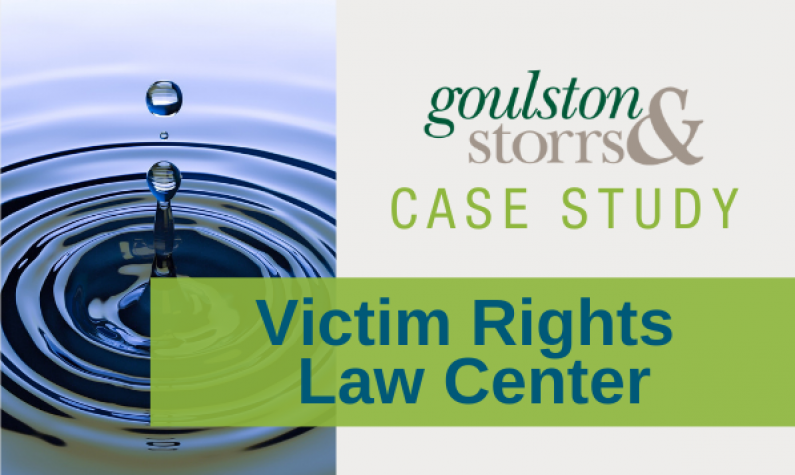 The Victim Rights Law Center ("VRLC") is the nation's first nonprofit law center dedicated to providing sexual assault survivors with comprehensive legal representation. From its inception, the VRLC sought to distinguish itself as the first nonprofit law center in the country solely focused on providing free, survivor-centered legal services to sexual assault victims of all ages, gender identities, and sexual orientations, and to survivors at the intersections of oppression who are often the most marginalized and in need of legal assistance.
Resources
Jury Verdict in Age Discrimination Case
Obtained jury verdict on behalf of a large retailer in an age discrimination case filed in Massachusetts Superior Court.
Discrimination and Harassment Prevention Trainings
Conducts internal workplace trainings on strategies for identifying, preventing, and responding to discrimination and harassment, and other workplace misconduct.
Government and Internal Investigations
Represents clients in government and internal investigations involving workplace safety and health and environmental laws, and state and federal false claims act matters.