Events
The Post-Pandemic Reaction: Capital Spending for Athletic Departments in the Wake of COVID-19
May 12, 2021 at 2:00pm

–

3:00pm
Goulston & Storrs' College Sports Law Practice is pleased to present the next program in its series of webinars on issues confronting athletic departments at colleges and universities.
On May 12 from 2:00 - 3:00 pm EST, we will focus on the challenges that schools face in resurrecting capital projects for sports, including facilities, after diminished revenues during the pandemic. Our group of experts will explain the issues, including how do schools start to revitalize their sports facilities when there are competing priorities for capital spending. These concerns and issues impact Division 1, 2, and 3 schools.
The webinar features a panel of experts including:
Bernard Muir, Athletic Director, Stanford University;
Daron Montgomery, Athletic Director, St. Anselm College; and
Desiree Reed-Francois, Athletic Director, UNLV.
The conversation will be moderated by Darren Baird, Director and co-Chair of the Medical, Educational and Cultural industry group at Goulston & Storrs.
---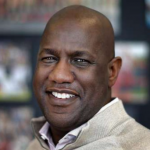 Bernard Muir
Director of Athletics, Stanford University
Named Stanford's Jaquish & Kenninger Director of Athletics in 2012, Bernard Muir enters his ninth season on The Farm in 2020-21.

Through eight years under Muir's leadership, Stanford has extended two of the most recognizable streaks in college athletics. In 2018-19, the Cardinal claimed its 25th straight Learfield IMG College Directors' Cup, presented to the most successful intercollegiate athletic department in the nation. Stanford has also won at least one NCAA team championship in each of the last 44 academic seasons, the longest such streak in the country.

Muir has presided over one of the most successful stretches in school history, with the Cardinals, having won 23 NCAA championships and 31 national titles overall during his tenure.

For the 2018-19 season, Muir served as chair of the NCAA Division I Men's Basketball Committee, which oversees all administrative aspects of the NCAA Tournament. Muir, who served as vice chair for the 2017-18 season, began his stint with the committee in 2012. Muir was also a member of USA Basketball's 12-member Board of Directors from 2017-20.

In 2016, Muir was an Athletic Director of the Year finalist for the Sports Business Journal Awards. In 2015, Muir was a recipient of the NCAA's prestigious Silver Anniversary Award, which annually recognizes distinguished individuals on the 25th anniversary of the conclusion of their collegiate athletics careers while taking into account professional achievements.

Muir brought nearly 25 years of athletic administrative experience to The Farm from stops at Delaware, Georgetown, Notre Dame, Butler, Auburn and the NCAA. Muir directed Delaware's athletics program from 2009-12 and was director of athletics at Georgetown from 2005-09.

Muir earned a bachelor's degree in Organizational Behavior and Management from Brown in 1990 and a master's in sports administration from Ohio in 1992.
To read Muir's full bio, please click here.
---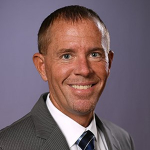 DARON MONTGOMERY
Director of Athletics, Saint Anselm College
Montgomery currently serves as Director of Athletics at Saint Anselm College (NCAA Division II). He holds more than 22 years of college athletics experience and has served as a senior level administrator at NCAA Division I, II and III institutions.
During his time at Saint Anselm, multiple teams have made NCAA tournament appearances, highlighted by the men's and women's basketball teams each winning the 2019 NCAA Division II East Regional Championships and trips to the Elite Eight and Final Four.
Both the softball and field hockey teams reached the NCAA Division II national championship game in recent years, and the institution secured its highest-ever finish in the NCAA Division II Learfield IMG College Directors' Cup standings in 2018-19.
Montgomery also helped transition the women's ice hockey program into its new league, the New England Women's Hockey Alliance (NEWHA), which was elected to active Division I membership in 2019.
His background includes a focus on major gift fundraising, external revenue generation, and capital projects. This includes several successful campaigns that culminated in facilities construction and renovation projects.
Montgomery also has extensive experience hosting NCAA Championships (Division I, II and III) and served as the Tournament Manager for the NCAA Division I Men's Basketball Final Four in 2009.
The Florida native holds a bachelor's degree in sports management and a master's degree in athletic administration.
---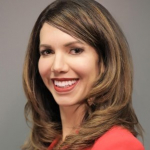 DESIREE REED-FRANCOIS
Director of Athletics, UNLV
Since arriving at UNLV as the Director of Athletics in 2017, Desiree Reed-Francois has transformed the Department of Athletics, spearheading an organizational culture change and emphasizing student-athlete welfare – changes that proved especially valuable during the unprecedented challenges of 2020. The first Hispanic female and woman of color athletics director at the FBS level, Desiree was instrumental in installing a new student-athlete-focused model with collectively established core values. A former student-athlete at UCLA (club rowing), she is a strong advocate for student-athletes and understands the importance of leadership development and mentorship in ensuring their future success.
During her time at UNLV, the department has achieved record academic success, she has hired seven new head coaches, has enhanced the athletics facilities and has led record revenue generation efforts. She earned her bachelor's degree from UCLA and a juris doctorate from the University of Arizona College of Law, before spending more than two decades in athletics administration with stops at Virginia Tech, Cincinnati, Tennessee, Fresno State, Santa Clara, San Jose State, Cal and San Francisco.
---
About Goulston & Storrs College Sports Law Practice
The Goulston & Storrs' College Sports Law Practice understands the laws, rules, and regulations, and the impact of them on athletic programs at colleges, universities, and conferences. The College Sports Law Practice has a strong bench of seasoned experts to represent and advise colleges and universities, and athletic departments and conferences on such top of mind issues as culture and social change and the resultant risks; advising and mitigating against the risks involved in permitting student-athletes to monetize their name, image, and likeness; and mitigating the risks in reopening and staying open. In 2021, has hosted webinars on:
"Meaningful Change on Campus: Culture and Social Justice in College Athletics" featuring Chris Plonsky (University of Texas), Dr. Salatha Willis (Syracuse University), Bob Boland (Penn State University), and Josh Davis and Carla Reeves from Goulston & Storrs;
"NIL Opportunities and Risks" featuring Kortne Gosha (Florida A&M University), John Wildhack (Syracuse University), Doug Filles (Accelerate Sports Ventures), Jack Ford (journalist and sports commentator), and Julius Halstead of Goulston & Storrs; and
"NIL Legislation and Regulations" featuring Senator Chris Murphy (CT), Len Elmore (co-head, the Knight Commission on Intercollegiate Athletics), Tom McMillen (Executive Director of Lead 1), and Karen Rivard of Goulston & Storrs.
Goulston & Storrs College Sports Law Practice has been named as a top sports law practice firm and is a proud NACDA partner.