Representative Matters
Representation of North America's Largest Publicly Traded Owner and Operator of Open-Air Shopping Centers
Representation of one of the largest publicly traded owners and operators of open-air shopping centers in the U.S. in connection with leasing a 1-million-square-foot retail component of Dania Pointe, a premier, 102-acre, mixed-use project Florida. The development will also include Class A offices, hotels, luxury apartments and public event space.
Negotiator for Complex Air Rights Ground Lease
Negotiation of complex air rights ground lease and development of condominium structure for a luxury residential and retail project spanning the Massachusetts Turnpike.
Retail Shopping Center and Office Park Owners
Representation of the owners of retail shopping centers and office parks in connection with drafting and negotiating tenant leases and related real estate matters.
Sales, Acquisitions and Financing of Office and Retail Properties
Representation of real estate developer in connection with managing the sale, acquisition and financing of various office and retail buildings throughout New England.
Real Estate Developers Retail Leasing
Representation of real estate developers including WS Development and New England Development in connection with numerous leases with national and international retailers including restaurants, boutiques, specialty services, and a range of brand name consumer goods.
Samuels & Associates Fenway Developments
Representation of Samuels & Associates in the development of multiple mixed-use projects involving retail, multifamily, office and tech/innovation elements. The firm has worked with this client to develop more than one-and-a-half million sq. ft. of new mixed-use development in the iconic Fenway neighborhood of Boston. The firm handles all of the permitting, zoning and land use, real estate structuring, development, and leasing for Samuels' Fenway developments.
Pebblebrook Hotel Trust Condo Docs for Revere Hotel
Representation of Pebblebrook Hotel Trust in connection with condominium documents for the redevelopment of the newly-acquired Revere Hotel in Boston.
Rubicon Real Estate LLC Acquisition of TJ Maxx Plaza
Representation of Rubicon Real Estate LLC in connection with the acquisition of TJ Maxx Plaza.
Provincetown Commons: A Home for Creativity and Innovation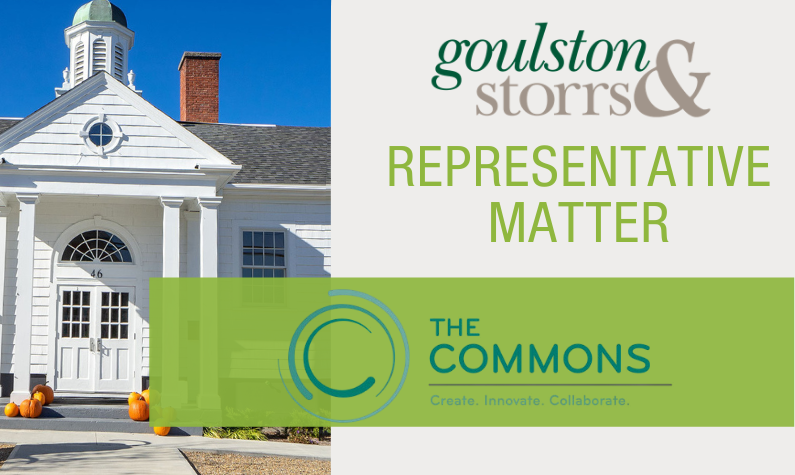 Representation of Provincetown Commons, Inc., in connection with corporate formation, governance, obtaining tax exempt status, lease/contract review and negotiation, and obtaining local permits and approvals.
Provincetown Commons is renovating, adapting and programming a nearly century-old community center located in the heart of Provincetown, MA, for use by the local community. The revitalized community center will provide year-round working space and professional support to area artists, other members of the local creative economy, and start-up businesses, and will serve as a gathering space for educational and community initiatives, as well as for the Outer Cape Cod community at large. Aiming to contribute to strengthening Provincetown's year-round economy, the Provincetown Commons will serve as a nexus for creativity, collaboration, and new economic opportunity.
As general counsel to Provincetown Commons, Goulston & Storrs attorneys created formation documents, registered the corporation with the Secretary of the Commonwealth and Massachusetts Attorney General, and obtained 501(c)(3) tax exempt status from the IRS. We worked closely with Provincetown Commons on all aspects of the re-development process, including negotiation of the lease and related documents with the Town of Provincetown, obtaining local permits and approvals and negotiating the construction contract with the contractor. Provincetown Commons had its grand opening in late 2018, and we continue to provide legal support and counsel to the transformative community center.
Provincetown Commons pre-renovation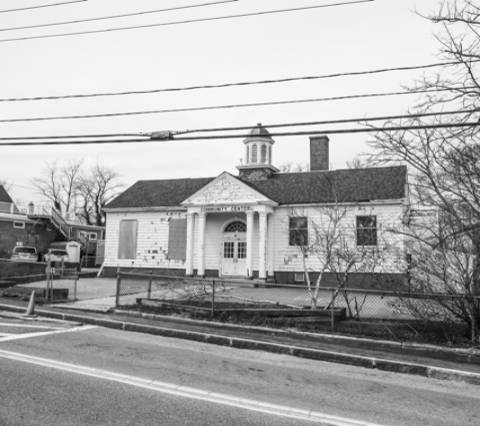 Provincetown Commons post-renovation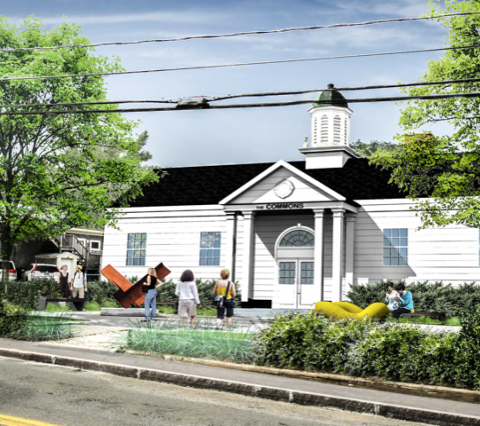 Photos courtesy of Provincetown Commons