Overview

1. Equality in Pay Laws and How Companies are Addressing Them: Like California and New York, as of July 1, 2018, Massachusetts' Act to Establish Pay Equity promotes salary transparency, restricts employers from asking candidates about their salary history, and gives legal incentives to companies that conduct salary reviews. This means employers cannot ban employees from openly discussing salaries with one another, but still gives employers the ability to protect confidential information of employees from their peers, such as salaries. Ultimately, the new law aims to create workplace environments where employees can talk about wage gaps and fight for employers to fix them. The new law also provides standards based on skill, responsibility, and effort to compare the work of two employees in the same role to determine appropriate salaries.

2. Reasonable Accommodations for Pregnant Workers and Lactation Laws Expanded: Effective April 1, 2018, Massachusetts' Pregnant Workers Fairness Act requires most Massachusetts employers to provide pregnant women and new mothers with "reasonable accommodations" for their pregnancies and prohibits discrimination against employees on the basis of pregnancy or a condition related to pregnancy, including lactation or the need to express breast milk for a nursing child. The new law also requires Massachusetts employers to accommodate pregnant employees in the same manner they are required to accommodate employees with disabilities (e.g., through more frequent or longer paid or unpaid breaks, time off to attend to a pregnancy complication or recover from childbirth with or without pay, etc.). The law also contains a notice and disclosure requirement.

3. Regulation of Restrictive Covenants in Employment Based Contracts: As of October 1, 2018, employers now face a slew of new restrictions and requirements for non-compete agreements in Massachusetts. The new statute draws no distinction between employees and independent contractors. Among other key aspects of the legislation, non-competes in Massachusetts may not exceed a maximum period of 12 months, but that period may be extended to up to 2 years if the employee breaches a fiduciary duty to the employer or misappropriates the employer's property. All non-competes (for new or current employees) must be in writing, signed by both parties, and must expressly give the employee the right to consult an attorney before signing with specific advance notice requirements. The law also introduces so-called "garden leave," which mandates payment to the employee during the non-compete period in the amount of at least 50% of the employee's highest base salary during the prior 2 years, or other "mutually agreed upon consideration."

4. Impact of Marijuana Laws on the Workplace and Drug Screening Policies (Including employee rights with respect to marijuana use, and employer obligations under the SJC's recent decision in Barbuto v. Advantage Sales): Massachusetts legalized marijuana for medical purposes in 2012, and recreational use in 2016. With the potential for more states to legalize the substance for either or both uses, employers and employees must consider how this will affect them in regards to workplace protocols and drug screening policies, particularly against federal laws that have yet to decriminalize the substance. Indeed, Massachusetts' highest court recently held that the lawful use of medical marijuana may not automatically disqualify an applicant or employee from employment. Employers ought to review their personnel policies pertaining to drugs in the workplace and be cautious about their approach to pre-employment drug screening.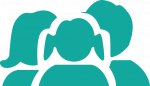 5. Massachusetts Family Medical Leave Act (FMLA): Massachusetts recently passed a landmark paid family medical leave act. Beginning in 2021, most Massachusetts employees will be entitled to take paid, job protected leave as follows:
12 weeks of paid leave to care for a sick family member or a newborn;
20 weeks of paid medical leave for the employee's own serious health condition;
26 weeks of paid medical leave if the health condition resulted from active duty.
Paid leave will be funded through a system of payroll taxes, capped based on an employee's wages and the state average weekly wage. Dates to keep in mind:
July 1, 2019 – Proposed regulations will take effect, notice requirements will be implemented, and payroll tax starts.
January 1, 2021 – Paid FMLA benefits go into effect.

6. Grand Bargain Legislation Changes to Minimum Wage and Tipping: As part of the Grand Bargain legislation signed by Massachusetts' Governor Baker in June 2018, the bill will put the following changes in place regarding minimum wage and tipping:
The Commonwealth's minimum wage will see a gradual raise to $15/hour over five years, with an initial increase taking effect in January 2019.
In addition, there will be a raise to the minimum base wage rate for tipped workers, up to $6.75, that will also phase in over a 5-year period commencing in January of 2019.
Wage policies for Sunday and Holiday pay will also be reformed and brought inline with most other states across the country.
To learn more about these trending items in Employment Law and to understand what your business can do to prepare for these upcoming changes, please contact: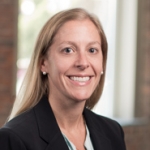 Elizabeth K. Levine at [email protected] or 617.574.6549.