Representative Matters
AXA IM Alts and its Affiliates in one of the Largest Industrial Portfolio Acquisitions of 2020
Representation of AXA IM Alts and its affiliates in one of the largest industrial portfolio acquisitions of 2020. The portfolio consists of 27 assets in Chicago, Houston, Los Angeles, Central New Jersey, Dallas, South Florida, Southern New Jersey and Atlanta. In a significant step in its strategy to grow a U.S. wide logistics platform, AXA IM Alts, on behalf of clients and through a joint venture with Cabot Properties, Inc., acquired the 7,984,000 s/f portfolio for approximately $875 million, through a share purchase of a REIT previously managed by Cabot Properties. Representation included all matters related to property diligence, structuring, joint venture, purchase, financing, tax and environmental considerations of the property, including tax and structuring issues relating to cross-border investments.
Provincetown Commons: A Home for Creativity and Innovation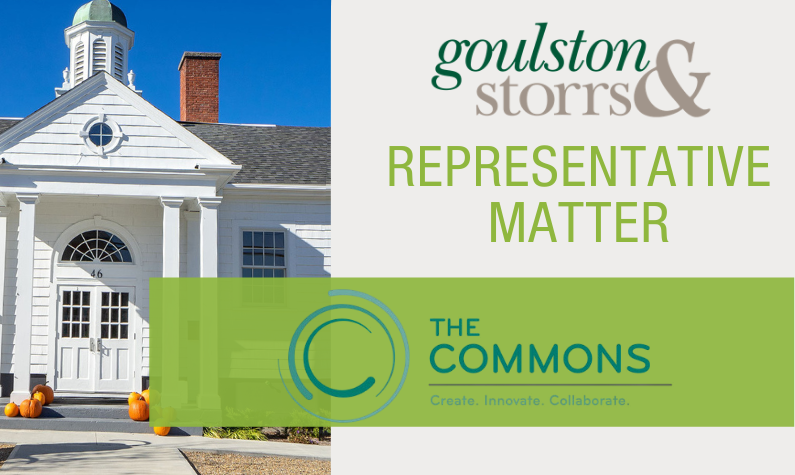 Representation of Provincetown Commons, Inc., in connection with corporate formation, governance, obtaining tax exempt status, lease/contract review and negotiation, and obtaining local permits and approvals.
Provincetown Commons is renovating, adapting and programming a nearly century-old community center located in the heart of Provincetown, MA, for use by the local community. The revitalized community center will provide year-round working space and professional support to area artists, other members of the local creative economy, and start-up businesses, and will serve as a gathering space for educational and community initiatives, as well as for the Outer Cape Cod community at large. Aiming to contribute to strengthening Provincetown's year-round economy, the Provincetown Commons will serve as a nexus for creativity, collaboration, and new economic opportunity.
As general counsel to Provincetown Commons, Goulston & Storrs attorneys created formation documents, registered the corporation with the Secretary of the Commonwealth and Massachusetts Attorney General, and obtained 501(c)(3) tax exempt status from the IRS. We worked closely with Provincetown Commons on all aspects of the re-development process, including negotiation of the lease and related documents with the Town of Provincetown, obtaining local permits and approvals and negotiating the construction contract with the contractor. Provincetown Commons had its grand opening in late 2018, and we continue to provide legal support and counsel to the transformative community center.
Provincetown Commons pre-renovation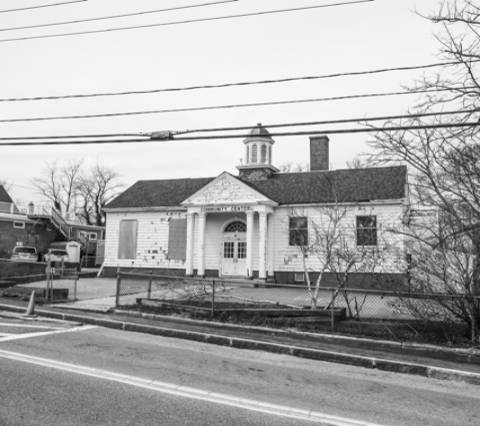 Provincetown Commons post-renovation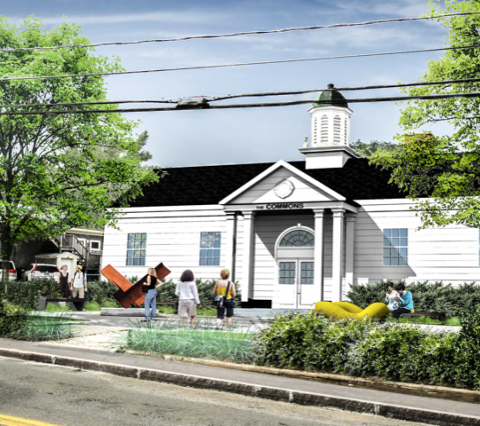 Photos courtesy of Provincetown Commons
National Representation of Multifamily Housing Developers in Environmental Matters
National representation of leading multifamily housing developers (e.g., AvalonBay Communities, Inc., Bell Partners, Fairfield Residential, Hanover Company and Mill Creek Residential Trust) in connection with environmental due diligence, the acquisition, development and sale of contaminated parcels, regulatory compliance, environmental risk management (including vapor intrusion and toxic mold issues) and environmental insurance issues (policy placement and claims).
Environmental Representation of Major Universities
Representation of Harvard University and the Massachusetts Institute of Technology in connection with various environmental issues, including the redevelopment of previously contaminated properties, environmental insurance placements and claims, green construction projects, and issues associated with contaminated building materials.
Representation of Boston Children's Hospital and Beth Israel Deaconess Medical Center in Environmental Matters
Representation of Boston Children's Hospital and Beth Israel Deaconess Medical Center in connection with various environmental issues, including environmental due diligence, drafting complex purchase and sale agreements and ground leases, environmental cost recovery claims, environmental risk management, air emissions issues, and pharmaceutical waste issues.
Environmental Matters Concerning 14-Mall Portfolio
Counsel in environmental matters to New England Development concerning its development, financing, and subsequent $1.725B portfolio sale of 14 regional malls to a Simon Property Group joint venture.
Worked with Leading State Legislators on Analysis & Benefits of MA Brownfields Statute
Worked closely with leading state legislators to analyze the impacts and benefits of the then proposed and now enacted Massachusetts Brownfields statute.
Advice to Borrowers and Lenders on Environmental Aspects of Real Estate Finance Matters
Representation of borrowers and lenders in connection with the environmental aspects of traditional real estate lending as well as REIT financing, private equity funding, and strategic joint ventures for real estate investment. Also advise clients in connection with obtaining environmental insurance to mitigate risks associated with the environmental indemnifications generally required by lenders.
Purchase and Remediation of Former Pesticide Manufacturing Facility
Counseled developer in connection with the purchase and remediation/redevelopment of a former pesticide manufacturing facility and the subsequent sale of the redeveloped property. Assisted the client with environmental due diligence, negotiating environmental provisions of purchase and sale agreements, remedial plans, regulatory compliance issues and cost recovery through Massachusetts Brownfields tax credits.
WS Development Seaport Environmental and Development Matters
Representation of WS Development in connection with a wide range of environmental advice prior to the acquisition and vast redevelopment of the Seaport district in Boston, MA. Handled all of the due diligence, contracting, risk management, and insurance matters related to one of the city's largest redevelopment projects.