NIL Legislation and Regulations - Challenges and Opportunities for Athletic Departments
March 9, 2021 at 2:00pm

–

3:00pm
(EDT)
Martin D. Edel
,
Karin K. Rivard
,
Tim Lewis as moderator
,
Senator Chris Murphy (CT)
,
Len Elmore (Co-Chair Knight Commission)
,
and Tom McMillen (CEO
,
Lead 1)
U.S. Senator Chris Murphy, who recently introduced a bill to allow college athletes to monetize their NIL rights and to provide protections for the student athlete;
The Honorable Tom McMillen, President and CEO of LEAD1, an influential association of Division 1 athletic directors and programs that seeks to influence how the rules of college athletics are enacted and implemented, advocating for the future of college sports, and providing services to member schools;
Len Elmore, Co-chair of the Knight Commission on Intercollegiate Athletics, an independent group that seeks to develop, promote and lead transformational change that prioritizes the education, health, safety and success of college athletes;
Karin Rivard, Senior Counsel, Goulston & Storrs, who is an authority on the competing NIL legislative initiatives
Senator Murphy will deliver a keynote opening describing his newly-proposed bill on NIL rights and the policy initiatives he hopes to attain. Following, our panel will explore how the legislative initiatives present opportunities and risks for the student-athlete and the college athletic program.

We anticipate the discussion to be wide-ranging and diverse in point of view.

The Goulston & Storrs College Sports Law Practice provides legal services to college and university athletic departments on top-of-mind issues, including: (i) racial and gender diversity in college athletic programs; (ii) NIL opportunities and risks; (iii) developing and upgrading college athletic facilities, including financing, construction and environmental concerns; (iv) mitigating risks of staying open during a pandemic; and (v) employment issues, including contracts and investigations.
---
Keynote Speaker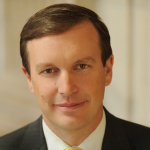 Senator Chris Murphy
United States Senator for Connecticut
Chris Murphy, the junior United States Senator for Connecticut, has dedicated his career to public service as an advocate for Connecticut families. Senator Murphy has been a strong voice in the Senate fighting for job creation, affordable health care, education, sensible gun laws, and a forward-looking foreign policy.
As a member of the Health, Education, Labor, and Pensions Committee (HELP) Senator Murphy has worked to make college more affordable and ensure that our public education system works to serve all students. Senator Murphy also led a bipartisan effort to reform our mental health system, working across the aisle to craft the first comprehensive mental health bill in the Senate in decades.
Senator Murphy has laid out a forward-thinking foreign policy vision for the United States. As a member of the Foreign Relations Committee, he has been an outspoken proponent of diplomacy, international human rights and the need for clear-eyed American leadership abroad.
Following the tragic shooting at Sandy Hook elementary school in 2012, Senator Murphy became one of the leading proponents of commonsense reforms to reduce gun violence. He has championed a number of bipartisan bills aimed at expanding background checks and keeping guns out of the hands of criminals.
As a member of the Senate Appropriations Committee, Senator Murphy has fought to increase investments in Connecticut manufacturing and promote procurement of world-class national defense products made in the state. He has fought to expand American manufacturing and create jobs through his Buy American initiative, which urges the U.S. government to spend taxpayer dollars on American-made goods. Additionally, Senator Murphy has worked in partnership with local city and town leaders to rehabilitate former brownfield and factory sites so that they can be developed into new community spaces and businesses.
Prior to his election to the U.S. Senate, Murphy served Connecticut's Fifth Congressional District for three terms in the U.S. House of Representatives. During his time in the House, Murphy worked to improve access to housing for homeless veterans, foster job creation and advocate for affordable healthcare for all Americans. Murphy authored the Frank Melville Supportive Housing Investment Act to revitalize housing programs for people with disabilities. The bill was singed into law by the president in 2010.
Before getting elected to Congress, Murphy served for eight years in Connecticut General Assembly where he was the author of the state's historic stem cell investment legislation and the state's workplace smoking ban. Senator Murphy grew up in Wethersfield, Connecticut, and attended Williams College in Massachusetts. He graduated from the University of Connecticut School of Law and practiced real estate and banking law with the firm of Ruben, Johnson & Morgan in Hartford, Connecticut.
---
Panelists
The Honorable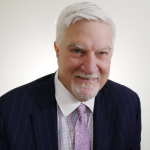 Tom McMillen
President and Chief Executive Officer of the LEAD1 Association
The Honorable Tom McMillen is the President and Chief Executive Officer of the LEAD1 Association, which represents the athletic directors and programs of the Football Bowl Subdivision.
Founded in 1986 as the Division 1A Athletic Director's Association, the LEAD1 Association has 130 members located in 41 states. While the mission of the LEAD1 Association remains the same in its dedication to the success of student-athletes, both in the classroom and on the playing field, for college and afterwards, the appointment of McMillen has ushered in a new era with the rebranding of the association with the name LEAD1 Association and the move of the headquarters to the Washington, D.C., area to be close to our nation's policymakers. Essential to the direction of the LEAD1 Association under McMillen's leadership is influencing how the rules of college sports are enacted and implemented, advocating for the future of college athletics, and providing various services to its members such as pooled purchasing arrangements to deliver better arrangements on goods and services.
McMillen, as a high school student, was the most highly recruited athlete of his era and the second high school student ever to appear on the cover of Sports Illustrated. While in high school, he was appointed to serve by then-President Richard Nixon on the President's Council on Physical Fitness, the youngest Presidential appointee ever. At the University of Maryland, McMillen was an All-American basketball player and still holds the school record for career scoring average. During his time at Maryland, McMillen was a member of the 1972 Olympic basketball team that refused to accept a silver medal after its controversial and disputed championship game with the Soviet Union. After graduating as valedictorian of his class at the University of Maryland with a Bachelor of Science in Chemistry, McMillen was selected as a Rhodes Scholar (the first from the University of Maryland) and attended Oxford University where he received a Bachelor and Master of Arts in Politics, Philosophy, and Economics. He then played eleven years in the NBA with the Buffalo Braves, New York Knicks, Atlanta Hawks, and Washington Bullets, finishing his career in 1986 as the first and only active professional athlete to run for Congress.
From 1987 to 1993, McMillen served three consecutive terms from the Fourth District of Maryland in the United States House of Representatives. During his first term in Congress, McMillen was honored with an appointment to the Board of Overseers of the United States Naval Academy. In Congress, McMillen served on the Energy & Commerce Committee; the Banking, Finance, and Urban Committee; and the Committee on Science, Space, and Technology. He was the cosponsor of the Student Right-to-Know Act, which required colleges and universities to disclose the graduation rates of its students and student-athletes. McMillen was also selected unanimously as president of the freshman class of the historic 100th United States Congress.
After leaving Congress, McMillen was appointed by then-President Bill Clinton as Co-Chair of the President's Council on Fitness and Sports. He also founded several publicly traded companies and has been a successful entrepreneur. He was a member of the Board of Regents of the University of Maryland System, the Founding Chairman of the National Foundation on Physical Fitness, Sports, and Nutrition, and the author of Out of Bounds, a book examining the influence of sports on ethics.
In May 1988, McMillen was inducted into the first Capital One Academic All-American Hall of Fame as a charter member. In 2002, the 50th anniversary of the Atlantic Coast Conference (ACC), McMillen was chosen as one of the ACC's Top 50 players of all time. In 2010, McMillen was inducted into the University of Maryland Alumni Hall of Fame and in 2013, he was inducted into the College Basketball Hall of Fame.
McMillen was also a founding member of the Knight Foundation's Commission on Intercollegiate Activities that investigated abuses in college sports. His op-eds and other articles have been published in periodicals such as The New York Times, The Atlantic Monthly, USA Today, and The Chronicle of Higher Education, among many others.
---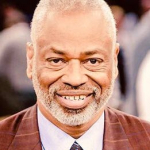 Len Elmore
Co-Chair, Knight Commission on Intercollegiate Athletics
Len Elmore is a former collegiate basketball All American at the University of Maryland at College Park, a ten-year professional player in both the ABA and NBA, an attorney, a television sports personality and an educator whose professional experience spans a rich athletic career, several prestigious law firms as well as significant business and public interest endeavors.
Upon conclusion of his basketball career in 1984, Elmore received his law degree from Harvard Law School in 1987 as the first (and, to date, the only) NBA player to graduate from that institution.
Since 1987, Len has served as an Assistant District Attorney in Brooklyn NY, a Senior Counsel or partner for several name law firms, a sports agent and as CEO of three enterprises, including TestU, an education technology company, and iHoops, a youth sports joint venture of the NBA and the NCAA. Len served several years as Chairman of the Board and then President/Executive Director of the National Basketball Retired Players Association. He has also enjoyed a 31-year career as a network basketball commentator formerly for ESPN and CBS Sports and currently Fox Sports.
Currently, Len is a Senior Lecturer for Columbia University in the School of Professional Studies Sports Management program where he was awarded the 2019 Dean's Excellence Award. He also currently serves as a director on the board of a public company, 1800Flowers.com. Also, Len has recently been reappointed to the Knight Commission on Intercollegiate Athletics where he served approximately 12 years as a Commissioner.
---
Moderator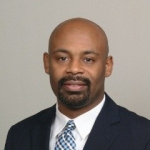 Dr. Tim Lewis
Founder, TLL Advisory Services
Dr. Tim Lewis is a consultant, business strategist, educator, speaker, and life-long learner. Dr. Lewis is the former Associate Director, Engagement and Strategic Partnerships with the NCAA.
Tim spearheaded a newly created department that leveraged relationships through strategic partnerships designed to increase NCAA certifications of high-profile football and basketball athletes. He cultivated relationships with college athletic departments, college and high school coaches, professional sports leagues, apparel companies, sports agents and multi-level athletes, particularly as they relate to high profile basketball and football athletes. Tim also has monitored legislative issues consistent with the practices of the eligibility center and NCAA national office.
Tim also worked closely with the NCAA Diversity and Inclusion Team. He was named Co-Chair of the People of Color Employee (POC) Resource Group that focused on diversity and inclusion within the NCAA National Office. He created a strategic plan for the POC group that advanced diversity and inclusion initiatives and increased POC membership. Tim also participated in cross-departmental diversity and inclusion initiatives and programs.
Before the NCAA, Tim was a strategic planner and business developer at the University of Alabama at Birmingham, where he aided in creating a global strategic plan for the health system that encompassed education, finance, and clinical and non-clinical operations. Tim spearheaded a shared service project that projected a savings of $75,000,000 and led a budgeting process that forecasted annual volume and target market growth for 35 clinical services. Tim has coached over 25+ All-Conference athletes and six All American athletes.
Tim also played division-one basketball for Mike LaPlante at Jacksonville State from 2003-2006. Tim received his BS from Jacksonville State University, MS and MBA from The University of Alabama and Ed.D. from East Tennessee State University.