NIL Opportunities and Risks – Is Your Athletic Department Ready?
February 23, 2021 at 2:00pm

–

3:00pm
Martin D. Edel
,
Julius Halstead
,
Jack Ford (award winning journalist) as moderator
,
Kortne Goscha (Florida A&M University)
,
John Wildhack (Syracuse University)
,
and Doug Filles (Accelerate Sports Ventures)
The Goulston & Storrs College Sports Law Practice has put together an all-star panel of College Athletic Administrators to discuss the opportunities and risks that athletic departments and directors face and how to deal with them. Joining our moderator, Jack Ford, will be the Directors of Athletics from Syracuse, Boston College, Florida A&M, as well as Doug Fillis, the founder of Accelerate Sports Ventures, and Goulston & Storrs' Julius Halstead.
---
Moderator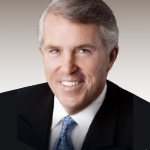 Jack Ford
Jack Ford's journey has taken him from a small New Jersey town to Yale University and Fordham University School of Law, to courtrooms through the country, and ultimately, to the upper echelons of television journalism. After graduating from law school, Ford spent three years as a prosecutor in New Jersey before entering private practice. He became a well-known and respected trial attorney, as well as an adjunct professor of law at Fordham Law School and a visiting professor at Yale.
In 1984, Ford began his television news career as the legal analyst for New York's WCBS-TV. In 1994, Ford joined NBC News as chief legal correspondent, reporting on legal issues for "NBC Nightly News," "Today" and "Dateline." In addition, he served as co-anchor for the "Weekend Today" show and substitute anchor for "Nightly News."
Ford joined ABC News in 1999, serving as anchor and correspondent for "Good Morning America" and "20/20." He also hosted ESPN's "The Sports Reporters II" and a nationally syndicated morning show for CBSTV/King World. He is presently a CBS News correspondent for "60 Minutes Sports" and the co-host of "MetroFocus" on PBS in New York.
Ford has received two Emmys, a George Foster Peabody Award, an American Radio and Television Award, the National Headliner Award and the March of Dimes FDR Award for his broadcast journalism work. In 1997, he received the NCAA Silver Anniversary Award. Ford was honored as the National Father of the Year in 1998 and, in one of his more unusual achievements, was named People Magazine's Sexiest News Anchor in 1999. In 2009, he received Yale's highest athletics honor, the George H. W. Bush Award.
The recipient of five honorary degrees, Ford also has supported a number of charitable organizations, including the Susan G. Komen Breast Cancer Foundation, the Alzheimer's Association, New Jersey Special Olympics, The V Foundation for Cancer Research, the National Football Foundation and College Football Hall of Fame, and the Ivy Football Association. His debut novel, "The Osiris Alliance," was published in 2009 to critical acclaim.
---
Panelists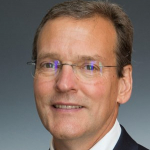 John Wildhack
Director of Athletics, Syracuse University
A uniquely qualified leader with a vast knowledge of and passion for Syracuse University Athletics, former ESPN executive John Wildhack was named Syracuse's 11th director of athletics in July 2016.

At Syracuse, Wildhack leads the daily operations of a 20-sport athletics department with more than 600 student-athletes. During his tenure, he has worked diligently to create an environment that fosters academic and athletic excellence which prepares student-athletes to be leaders in our global society. Those efforts have resulted in tremendous success both on and off the field.

In Wildhack's four years, 42 teams have represented Syracuse at national championship events, including 39 NCAA competitions. In addition, the football team returned to the postseason in 2018 and captured its 16th bowl victory by defeating West Virginia in the Camping World Bowl. The Orange have won 23 conference championships (four team, 19 individual) in that span and two national championships. Both national titles were courtesy of Justyn Knight, who won the NCAA Cross Country Championship and the NCAA Indoor Championship in the 5,000-meter run during the 2017-18 academic year.

Syracuse student-athletes are succeeding at a high rate in the classroom, as well. The Orange have had at least five teams receive perfect four-year scores in the NCAA's Academic Progress Rate (APR) for three straight years. A record seven Orange teams (fourth-most among Power-Five schools) posted a perfect multi-year score of 1,000 in 2017-18. As a group, the Orange student-athlete body achieved better than a 3.0 cumulative GPA in 2019-20, the fourth year in a row it surpassed that benchmark.
During his distinguished career at ESPN, which spanned more than 30 years, Wildhack held a number of leadership roles and was responsible for several firsts at the network. Those firsts included producing ESPN's first live regular-season college football game in September 1984 and its first live NFL game in August 1987.

Before joining the Orange, Wildhack most recently served as the network's executive vice president for programming and production. He was responsible for oversight of all ESPN and ABC game, event and studio production work for domestic and international television and radio, as well as programming acquisitions, rights-holder relationship management and scheduling. He managed all league and conference relationships, negotiated all live sports television rights and was responsible for 50,000 hours of on-air content annually.

From 2007 to 2012, Wildhack was ESPN's executive vice president for programming and acquisitions. In that role, he oversaw all rights negotiations and managed relationships with rights holders for all ESPN entities. These included ESPN, ESPN2, ESPN Classic, ESPNews, ESPN Deportes, ESPNU, ESPN International, ESPN Radio, ESPN.com, ESPN3, ESPN Mobile Properties, print and more. In 2009, he began leading strategic program planning for all ESPN television networks, ESPN on ABC and ESPN's digital platforms.
Wildhack first joined ESPN as a production assistant in 1980. He served in a number of production positions prior to his move to the management track, including production assistant, associate producer, senior associate producer, producer, coordinating producer and director of event productions. Among the sports he worked on were college football, NCAA basketball, boxing, golf and auto racing. He served as coordinating producer for ESPN's "Sunday Night Football" and NFL Draft telecasts in 1988 and 1989 and produced NFL games for the network – the first NFL games on cable – from 1987-89.

A native of Buffalo, New York and a 1980 alumnus of the S.I. Newhouse School of Public Communications with a degree in telecommunications, Wildhack joined ESPN in its first year of operation immediately following his graduation. An active alumnus of the University, he sits on the Advisory Board for the David B. Falk College of Sport and Human Dynamics and was an honoree at the "Newhouse at 40" Gala.
---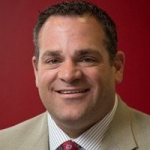 Patrick Kraft
William V. Campbell Director of Athletics, Boston College
Patrick Kraft, considered one of the best athletics administrators in NCAA Division I sports, was named the William V. Campbell Director of Athletics at Boston College, effective July 1, 2020.
Previously, as director of intercollegiate athletics at Temple, Kraft directed a $59 million budget, a department of 180 employees, and 500 student-athletes in 19 sports that compete in the American Athletics Conference, the Big East Conference, and the ECAC. He was responsible for all facets of athletics administration, including academics, NCAA Title IX compliance, diversity, finances, and athletics, and led the hiring of new head coaches in football, men's basketball, men's and women's soccer, and field hockey.
Temple sports accomplishments during his tenure included a 2016 AAC football championship, five-straight bowl appearances for the first time in school history, a 2015-2016 Men's basketball AAC regular season championship, and the first NCAA Tournament appearance for women's basketball in five years. A successful fundraiser, Kraft set records for the annual fund for five straight years, while consistently enhancing revenues from ticket sales.
Prior to being named director of intercollegiate athletics in 2015, Kraft served as deputy director of athletics at Temple, executive senior associate athletic director at Loyola University Chicago, and senior assistant athletics director for marketing at Indiana University. He has also served as clinical professor in the School of Business Administration at Loyola University Chicago, and as associate instructor in sport marketing and management at Indiana University.
A current member of both the NCAA Football Oversight and Football Competition committees, Kraft, 43, was recognized by Sports Bureau Journal as one of the top 40 sports executives under the age of 40 and by the Philadelphia Business Journal as one of the top young Business Executives in Philadelphia.
A native of Libertyville, Illinois, Kraft attended Indiana University where he played football as a walk-on before earning a football scholarship. He earned three degrees from Indiana, including a Ph.D. in sport management, a master's degree in sport marketing administration, and a bachelor's degree in sport marketing management.
---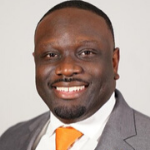 Kortne Gosha
Vice President and Director of Athletics, Florida A&M University
Kortne Gosha became the Vice President and Director of Athletics at Florida A&M University in December 2019.

A native of Birmingham, AL, Gosha traded in one orange and green for another. He spent the previous year as the Associate Athletic Director for Facilities and Operations at the University of Miami in Coral Gables, Fla. In that role, Gosha oversaw day-to-day facility and event operations, grounds, custodial, information technology, access control and capital projects.

During his tenure at Miami, Gosha assisted with developing more than $50 million in capital improvement projects, including the completion of the Carrol Soffer Indoor Practice Facility. He also assisted on the transition team during the hiring of University of Miami Head Football Coach Manny Diaz. Gosha is no stranger to working with elite coaches and is noted for his great working relationship and operational efficiencies.

Before joining the Hurricanes, Gosha served as associate athletic director and chief operating officer from 2014-2018, and assistant athletic director of equipment operations from 2012-2014 at Middle Tennessee State University (MTSU). During his tenure at MTSU, Gosha is credited with renegotiating the department's multi-media rights contract, a new contract with apparel provider Nike valued at $10 million, and oversight of $40 million in capital improvement projects, including the $5.8 million Adams Tennis Complex.

Gosha made his way to Murfreesboro from Jacksonville State University where he worked three years as an equipment manager. He served as the Gamecocks student manager from 2007 until July 2011 before being hired full-time in August 2011 as the coordinator of operations and facilities.

At Jacksonville State University, Gosha handled the day-to-day operations, planned team travel, drafted athletic department apparel contracts, served as camp director for summer, coordinated events and the use of athletics facilities and coordinated the $47 million Paul Snow Stadium project before leaving his post in 2012.

Gosha earned his degree in political science from Jacksonville State University in 2011 in Alabama and a master's degree in sports management from Southern New Hampshire University in 2014. He was also accepted into the 2015 class of the Collegiate Athletic Leadership Symposium. Gosha is a graduate of the 2016 Sports Management Institute, the 2018 NCAA Dr. Charles Whitcomb Leadership Institute, and a member of the 2019 LEAD1 Association.

Gosha also has memberships in the Athletic Equipment Managers Association, Minorities Opportunities Athletics Association, Collegiate Events and Facilities Management Association and Collegiate Business Management Association.
---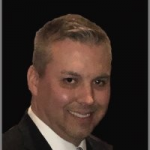 Doug Fillis
Founder, Accelerate Sports Ventures
A fifteen-year veteran of the sports industry, Doug Fillis leads Accelerate Sports Ventures. With a reputation for being an aggressive and progressive revenue generator, and an authentic leader who delivers innovative strategy and compelling results, Fillis is poised revolutionize the collegiate agency experience. Additionally, his involvement in 800M+ of multi-media and brand partnership agreements provides the foundation for Accelerate to implement comprehensive solutions for the future of college athletics.
Prior to launching Accelerate, Fillis was a member of the executive leadership team at IMG College responsible for its $400M multi-media rights business. Fillis oversaw and transformed the East region significantly increasing sales, revenue, and profitability. Fillis not only led the sales group but locked arms with the sales team and personally negotiated $17M in new business. Fillis also led on rights acquisition, negotiating the only new A5 agreement that IMG College secured in five years and extended seven other agreements while adding over 60 years of partnership to the portfolio.
Before joining IMG College, Fillis helped launch New York City FC. The expansion soccer team owned by Manchester FC and the New York Yankees. Fillis spearheaded all of the marketing, branding and sales efforts leading into the inaugural season. The club secured over $20M in multi-media revenue, delivered eight founding partnerships, set single game and season records for merchandise sales and landed the largest kit deal in league history.
Fillis spent the first eight years of his career on campus in leadership roles with the United States Military Academy and Rutgers University, respectively. While at West Point, Fillis led the fundraising arm to all-time heights, created premium hospitality and tailgate businesses, worked on bringing the Army-Notre Dame football game to Yankee Stadium and collaborated with Navy athletics on the business plan around the Army-Navy game that delivered a $55M agreement. At Rutgers, Fillis worked on the leadership team under Tim Pernetti that delivered Rutgers transformative move into the Big Ten Conference, $65M IMG College agreement, $100M athletics fundraising campaign, creation of the premium tailgate experience Block R Party, and first-of-their-kind deals at Rutgers in apparel, F&B, naming rights and malt beverage.
Fillis holds a B.A. from Sacred Heart University, M.A. from Iona College and a Graduate Certificate from NYU. Since 2011, Fillis has been a member of the NYU adjunct faculty in the Robert Preston Tisch Institute for Global Sport, and in 2016 was named Alumnus of Year by the Sports Business Society.