Webinar, U.S. Real Estate Trends: Legal, Tax and Capital Markets Update
February 24, 2021 at 9:00am

–

10:00am
This interactive session focused on critical legal and capital market insights with the top experts in the business.

Key topics included:
The impact of COVID-19 on international real estate investment opportunities
Market and sector trends
Landlord–Tenant trends in Multifamily
Tax proposals and federal stimulus updates impacting CRE.
Capital markets overview
Meet our Hosts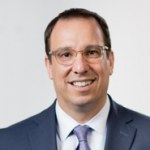 Zev Gewurz - Real Estate Attorney, Goulston & Storrs
Zev Gewurz is a real estate attorney who represents institutional and private equity lenders, foreign and U.S.-based investors, as well as owners and real estate developers across the United States and abroad. He advises clients on portfolio acquisitions and dispositions, joint venture structuring, complex financings, mezzanine and participating debt transactions and distressed debt workouts and sales.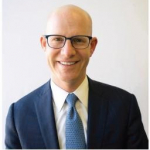 David Lazarus - Managing Director, Eastdil Secured
David S. Lazarus is a Managing Director at Eastdil Secured in New York and is co-head of the firm's Corporate Advisory / M&A Practice. Eastdil's Strategic Advisory Practice engages in a variety of activities for its clients including capital raising, M&A, and strategic divestures. In both his current and past roles, Mr. Lazarus has participated in many of the industry's largest and most high profile transactions including IPO's, Public Offerings, M&A, and various Special Committee assignments. Prior to joining Eastdil Secured in 2011, Mr. Lazarus co-founded a boutique real estate investment bank focused on advisory activities, EdgeRock Realty Advisors. EdgeRock specialized in advising private companies on equity capital alternatives including the IPO process. Mr. Lazarus spent 13 years as a Managing Director in the Real Estate Investment Banking Group at Lehman Brothers, which was acquired by Barclays Capital in 2008.
Meet our Speakers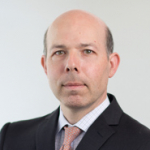 Abraham Leitner - Tax Attorney, Goulston & Storrs
Abe Leitner is an internationally recognized tax lawyer who handles complex domestic and cross-border transactions for clients doing business in the U.S. and internationally, including in Canada, Europe, China, and the Middle East. In doing so, he often counsels multinational corporations on cross-border mergers and acquisitions.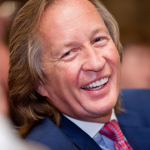 Roy March - CEO, Eastdil Secured
Roy March is the chief executive officer of Eastdil Secured, L.L.C., the leading real estate investment banking company in the United States. He has more than 43 years of real estate experience at Eastdil Secured across financing, sales, acquisition, and capital markets activities in the United States, Europe, and East Asia. Founded in 1967, Eastdil was the first real estate investment banking firm in the United States. For 20 years Eastdil Secured was a wholly owned subsidiary of Wells Fargo Bank, one of the largest financial service companies in the world and the largest commercial real estate lender in the U.S. In 2009, as a result of the Wells Wachovia merger, the real estate investment banking division of Wachovia was moved to Eastdil Secured forming the first comprehensive end to end real estate banking investment platform in the industry. On October 1, 2019 the firm privatized in a management led buyout with strategic long term institutional investors. The New York based firm has been involved in over $2.3 trillion in transactions from 2007.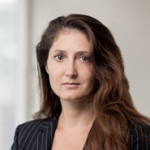 Hara Perkins - Real Estate Attorney, Goulston & Storrs
Hara Perkins has structured city-transforming real estate transactions, including NYC's Essex Crossing (on the public side) and Cornell Tech's Roosevelt Island Campus (on the private side). Her consensus-building approach delivers long-term value to her clients and involves lasting relationships through joint ventures, ground leases or condominium regimes.