Representative Matters
Media Company Dispute With Former CEO and Founder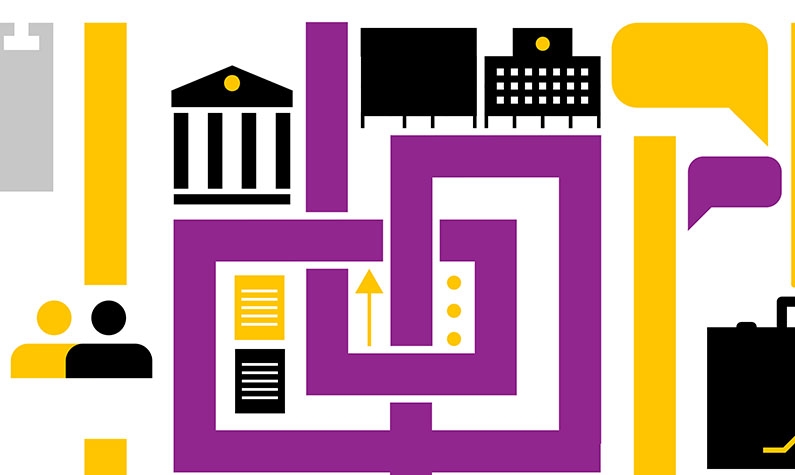 Representation of a national media company in connection with a dispute implicating intellectual property, employment, partnership, and other concerns related to the departure of a former CEO and current limited partner and the launch of a competing business.
Claims of Trademark Infringement and Unfair Competition Brought by a Competitor
Successfully defeated claims of trademark infringement and unfair competition brought by a competitor and obtained award of attorneys' fees for our client, a national retail chain. The judgment was affirmed by the U.S. Court of Appeals for the Federal Circuit, and enabled client to continue marketing products under its valuable brand.
Trademark-Infringement Lawsuit Brought Against a Fortune 500 Client's Advertising Campaign
Successfully obtained summary judgment dismissing trademark-infringement lawsuit brought against a Fortune 500 client's advertising campaign and related consumer products.
Design Patent and Trade Dress Infringement of Office Supply Designs
Represented client against claims of design patent and trade dress infringement of office supply designs. Successfully obtained dismissal all claims, which was affirmed by the U.S. Court of Appeals for the Federal Circuit.
Represented Grammy-Award Winning Musician and Major Label Recording Company
Represented Grammy-award winning musician and major label recording company in litigation protecting copyright and publicity rights.
Digital Millennium Copyright "Takedown" Enforcement and Litigation
On behalf of international video game developer in Digital Millennium Copyright "takedown" enforcement and litigation concerning the scope of copyright and trade dress protections for online video game software, server code and website display, we successfully obtained permanent injunctions and awards of damages and attorneys' fees.
Misappropriation of Trade Secrets and Inequitable Conduct Brought Against Patent Attorneys
Obtained a dismissal of claims of misappropriation of trade secrets and inequitable conduct brought against patent attorneys who were our clients.
Digital Millennium Copyright Act for the Removal of Unauthorized Copies of Its Proprietary Source Code
Represented and counseled online video game developer with enforcing its rights under the Digital Millennium Copyright Act for the removal of unauthorized copies of its proprietary source code from websites and engaging in multi-jurisdictional trademark and copyright litigations resulting in permanent injunctions, the destruction of infringing materials and winning awards for damages and attorneys' fees.
Patent Covering Life-Saving Therapeutic Drugs From Claims of Invalidity in Hatch-Waxman/ANDA Litigation
Represented client in protecting its patent covering life-saving therapeutic drugs from claims of invalidity in Hatch-Waxman/ANDA litigation and secured an award of client's attorneys' fees, which was affirmed by the U.S. Court of Appeals for the Federal Circuit.
Claims of Design Patent and Trade Dress Infringement
Defense of a multi-national retailer against claims of design patent and trade dress infringement by successfully dismissing all claims and having the dismissal affirmed on appeal.
Investigated Unauthorized Disclosure of Client's Confidential and Proprietary Information in a Published Academic Journal
Investigated unauthorized disclosure of client's confidential and proprietary information in a published academic journal, which included the coordination of successful efforts to remove such information from publicly available sources and enforcement efforts against individuals located in South Africa and India.
Claims of Misappropriation of Confidential, Proprietary Information and Trade Secrets
Obtained a jury defense verdict exonerating software consulting firm from claims of misappropriation of confidential, proprietary information and trade secrets under statutory and common law.
Patent Infringement Case on Behalf of a World-Renowned Teaching Hospital Against a Generic Pharmaceutical Company
Obtained a jury verdict in a patent infringement case on behalf of a world-renowned teaching hospital against a generic pharmaceutical company. The jury found the patent was valid and willfully infringed, awarding our client over $10 million.
Patent Infringement by a Non-Practicing Entity
Successfully negotiated unconditional dismissal without payment of case alleging patent infringement by a non-practicing entity brought against nearly fifty companies.