Representative Matters
BXP: Redeveloping One of Boston's Iconic Destinations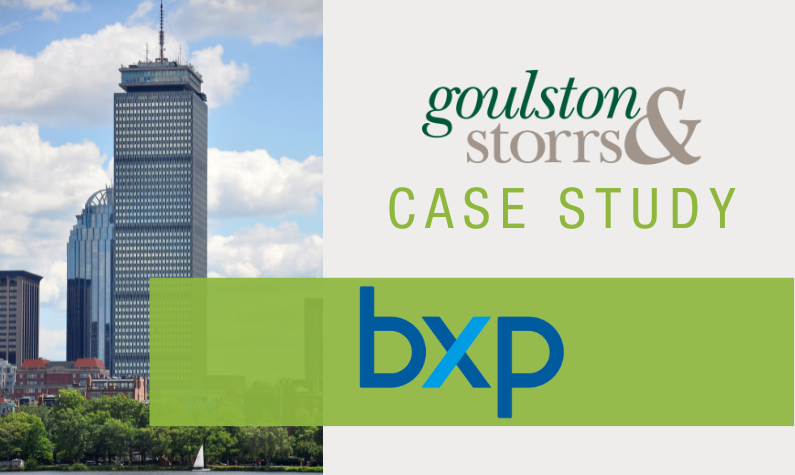 Boston's Prudential Center is a marquee, mixed-use, urban center consisting of 3.6+ million square feet across approximately 20 acres located between Boylston Street and Huntington Avenue. It boasts four office towers, approximately 4,050 parking spaces, and a shopping and dining destination that is an important part of Boston's skyline, as well as a source of hometown pride.
When the center was purchased by BXP in 1998, it sparked a vision for the city inspired by the intersection of innovation and history. It would transform premier real estate into a destination. BXP's leadership set out to create an extraordinary team of internal and external professionals who could understand and execute the permitting and development plan needed to maximize investment and ultimately realize a vision for the city.
Resources
CrossHarbor Capital Partners Transactions
Representation of CrossHarbor Capital Partners LLC in connection with its acquisition and subsequent operation and development of the Spanish Peaks and Moonlight Basin Resorts in Montana. This has included negotiating several major construction loans for residential and hotel projects there.
Boston Mixed-Use Development Project Permitting
Representation of a Boston-based developer in all aspects of permitting a ground-up, mixed use residential condominium development in Boston, including assembling and financing the project site and securing Large Project Review approval from the Boston Redevelopment Authority.
National Developer Tiered Condo Structuring
Representation of a national developer in creating a complex, tiered condominium structure for a large multifamily development in the Boston suburbs consisting of both ownership and rental housing.
Permitting & Negotiations for Air-Rights Development Projects
Representation of developers in connection with complex air-rights development projects, including all aspects of permitting and negotiation of ground lease agreements with state governmental agencies.