We've Moved! - New G&S Washington DC Office
December 20, 2010
–
Press Releases
Our clients are in constant motion,
setting the direction for the next generation of business.
 
As of December 17, Goulston & Storrs' DC Office has moved too.
1999 K Street, NW
Suite 500
Washington, DC 20006-1101
Phone: (202) 721-0011
Fax: (202) 721-1111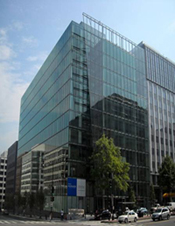 Click here for directions to the new Washington, DC office location.
Visit our Washington, DC Client Concierge Center and
learn how Goulston & Storrs can better serve you.