The Pop-Up Regulatory Maze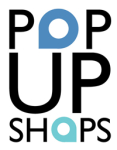 Pop-up retail establishments, or "pop-ups," generally refer to stores, restaurants, or events with a short duration. Pop-ups are typical for seasonal retail products, like Christmas or fireworks, but they have become common for designers (clothes, furniture, toys, etc.), restaurateurs (i.e., dinner clubs, food trucks), or other performers (concerts, parties) to conduct a one-time event, to test out new markets or products, or to begin operating while looking for a permanent location. While pop-ups are temporary, they may face a regulatory maze. Pop-ups are usually subject to the same land use laws, regulations, and licensing requirements as traditional retailers, and, in some cases, they may be subject to additional or different regulations.
In most local jurisdictions, the zoning and land use regulations do not distinguish between temporary and more permanent uses. For a pop-up to be permitted in a particular building, the pop-up use typically must be allowed in the zone where the building is located. That does not necessarily mean that a new use permit or certificate of occupancy will be required for the pop-up because it may depend on how general the permitted use is and how closely the pop-up aligns with an existing permit. However, obtaining a certificate of occupancy or use permit can often be a long and onerous process, so pop-ups may be deterred from locating in certain available spaces because of the time investment required to obtain a permit. Temporary or conditional certificates of occupancy or use permits are sometimes an option for pop-ups, but the process is not necessarily faster or easier than for a permanent use.
However, some local jurisdictions have recognized the unique advantages of pop-ups, so they have revised their zoning and permitting laws accordingly so that pop-ups do not have to go through the usual entitlement process. In Austin, Texas, for example, the city approved an ordinance allowing pop-ups to easily obtain short-term permits to occupy vacant downtown retail spaces. Other cities have gone further to amend their zoning regulations to encourage pop-ups by relaxing restrictions that may otherwise apply to permanent establishments. In Norfolk, Virginia, the city streamlined and simplified the permitting process for pop-ups.Other cities may follow suit.
Pop-ups are often one-time events, and make take place outside of buildings, in which case entirely different regulations may apply. For one-time events in public space, an event or other type of special permit may be required. In the District of Columbia, for example, special event permits require the coordination of several agencies.
Finally, licensing for particular uses may still apply despite something being a pop-up. Food trucks, for instance, are often considered pop-ups, but some cities have adopted regulations specific to them.
Anyone planning on operating a pop-up should begin by determining how their jurisdiction treats pop-ups, then proceed from there.